Blowout 2022
Friday 3rd June to Sunday 5th June
At:
Polesworth Abbey,
High Street,
Polesworth,
Warwickshire.
B78 1DU
Urgent update: Fabrice Besson and Source will not be able to travel this weekend.
However, David Faulkner is kindly and heroically stepping into the breach at short notice and will be running a general workshop as well as one for advanced players (limited numbers). We are also inviting some more top pipers to play in the concert (tbc) A big thanks to David, and our commiserations to Fabrice and Mathilde - we're hoping to have them another year.
Featuring:
Olle Gällmo
Massif Village Orchestra
Porembela
Quentin Budworth
Dave Rowlands
Terry Mann
Aisling Holmes
Special mystery guests!
plus … The Famous Friday Evening Competition!
IMPORTANT. We can no longer accept advance meal orders, either online or by post.
Postal booking of tickets is now no longer available. You can still buy tickets on arrival though.
Downloads
ARTISTES
Olle Gällmo (concerts & workshops, Sat, Sun)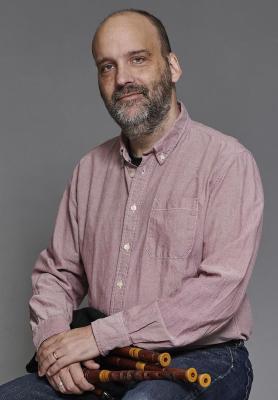 Olle is "riksspelman" on Swedish bagpipes (Säckpipa) and well known for his work in playing and promoting the instrument, in Sweden and abroad. His comprehensive web site has been a great help and source of inspiration to Säckpipa players all over the world.
Porembela (concerts, presentation & workshop, Sat, Sun)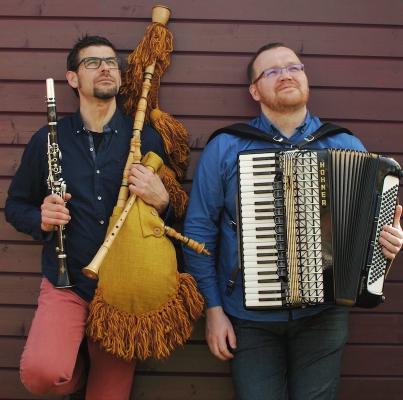 Hailing, respectively, from Poland and the north-western Spanish region of Galicia, Michał Poręba and Gerardo Albela have, between the two of them, lived embedded in at least seven different cultures, speak seven different languages… and could well know seven thousand tunes!
They also come from very different musical backgrounds, the first from a classical upbringing, the second from a tradition-based approach.
Together, they drink from all those experiences and mix all those differences to put together a musical experience that will take you from the roots of their different folklores, through to their own compositions and arrangements, flowing from the simple to the elaborate.
Massif Village Orchestra: (Bal & workshops, Sat)
First envisioned by Paddy Shaw in the late 1990s, the MVO was established to be a nationwide folk orchestra with a focus on the repertoire and dance of Central France. It enjoyed considerable success at festivals such as Sidmouth and Towersey. 2022 is the year it returns.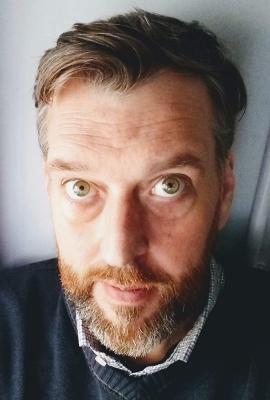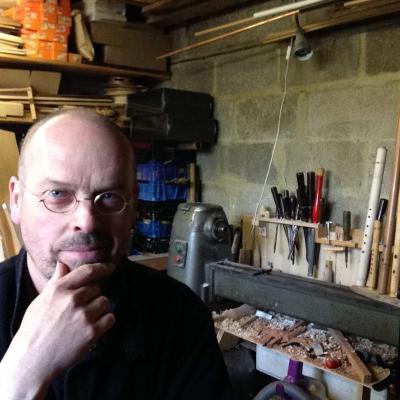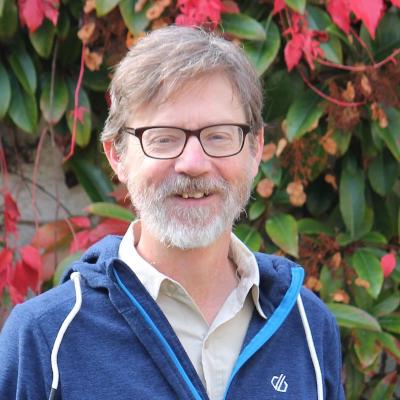 This year's blowout presents you with the opportunity to be part of a rare experience – the MVO Wall of Sound!
The Massif Village Orchestra will be playing for the start of the Bal at this year's Blowout and will run five workshops to prepare. See the Workshops section below
Quentin Budworth (Workshop, Sat)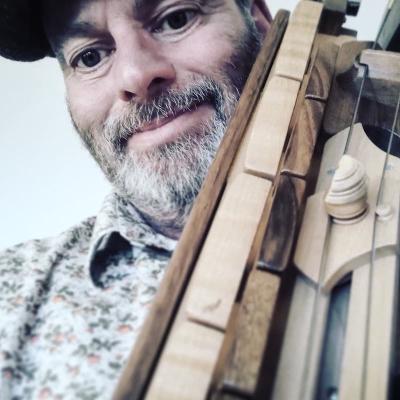 Quentin performs as a soloist and lead musician with world music band and festival favourites 'Celtarabia', historical musicians 'The Grinnigogs' and the deeply traditional 'Hessle Ceilidh Band'. Quentin has recorded as a featured artist for Suns of Arqa, and in session for the Afro-Celt Sound System, Andy Kershaw, John Peel and more recently Alan Raw of BBC Introducing.
In 2019 he worked on a year of professional development for his hurdy-gurdy playing funded by the Arts Council DYCP award scheme. Over the course of the year, he studied contemporary hurdy-gurdy technique and Folk Music with some of the world's best players from across Europe, researching and learning repertoire and technique from Iberian, Gallic, Scandinavian, Greek and Italian modal folk traditions.
Recently, Quentin has been performing his acclaimed new solo show 'Old Dog New Tricks' and recording with the prolific and boundary breaking 'Agent Starling'.
Dave Rowlands (Workshop)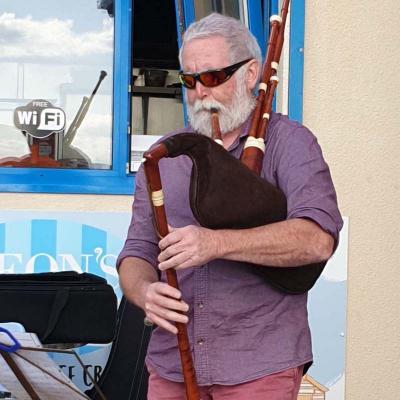 Dave bought his first set of pipes about the time Blowzabella first started playing in public, circa 1979, at the beginning of the bagpipe revival in the UK. He has combined his knowledge of dance with his love of drone music in Europe, writing many tunes, specifically for dancing. Dave has studied under some of the best pipers in Europe, including David Faulkner, the late Gunter Bauweraerts, Jon Swayne, Brian McNamara, and Judy Rockliffe. He was the Co-organiser of the successful South Coast Bagpipe Day workshops, and has organised the Bagpipe Society Blowout in the past. He has published three collections of music from Ireland, two studying the 'popular' music from the Baroque period, a work of duets transcribed from the music of François Couperin, harpsichordist to the Sun King, and a volume of mainly Baroque Duets, all scored for bagpipes in D(re). He has a volume in preparation working on harmony and canonic studies.
Terry Mann (Workshop, Sat)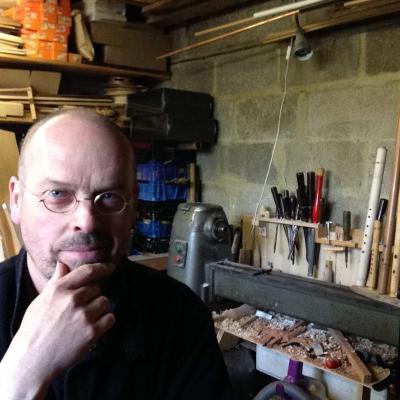 "I studied Early Woodwind Musical Instrument Technology at the London College of Furniture in the 1980s, but pursued careers as a musician and as an award-winning contemporary classical composer. I have returned to making, and have had a workshop for the last six years, during which I have started establishing myself as a maker of quality medieval and renaissance woodwinds. My current focus is on tabor pipes based on the 16th Century Mary Rose finds, and recorders based on the 15th Century Elbląg find. "My future plans include renaissance consort recorders, a Virdung late medieval recorder quartet, and learning to make reed instruments (rauschpfeife, curtal, shawm and crumhorn) with master craftsman Eric Moulder, supported by a scholarship from the Queen Elizabeth Scholarship Trust. This year I have also formed the New Cambridge Waits to perform music of the medieval and renaissance periods."
Aisling Holmes (Workshops, Sat, Sun)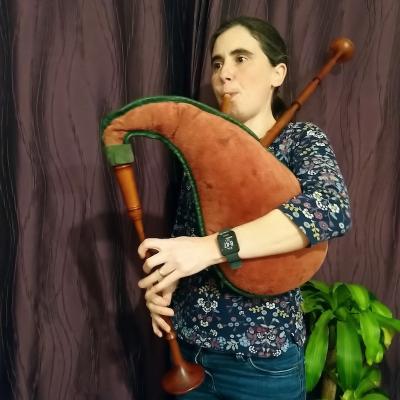 Aisling has been playing pipes since her teens, starting with Leicestershire smallpipes in D then adding border/Flemish pipes in a variety of keys. She is particularly interested in English music, playing in harmony, and writing her own tunes. Over the last few years she has been involved in setting up the Sheffield Bagpipers, an informal group who get together to play a wide variety of music on pipes every month. During 2021 Aisling started a project to write a bagpipe tune every month and record it in at least two parts.
THE BAL (Sat)
In a change to usual, the Bal this year will be very much a "home grown" affair: the first set will be by the MVO and then it's over to willing volunteers!
Contact info@bagpipesociety.org.uk if you wish to perform or want to learn more.
PRESENTATION (Sat)
Gerardo Albela
Gaita: the Galician bagpipes (Sat)
Gerardo will be talking about the Galician bagpipes, or gaita, its history, types, repertoire, fingerings, tunings.
THE COMPETITION!
Fresh from his success in 2019, Julian Goodacre has again taken full control of this, thereby absolving the Bagpipe Society of all responsibility. The title of this year's competition is "Fruit and Vegetables". The Rules can be found here!
WORKSHOPS
All resource/preparatory material is now available below!
Olle Gällmo (Sat, Sun)
Olle will give two workshops, one for Säckpipa in E/A, which will focus on Säckpipa-specific playing techniques, and one for conical half-closed bagpipes in G/C which will focus on the rhythmic peculiarities of Swedish traditional music."
A few Säckpipa sets will be available to borrow, thanks to Nicholas Konradsen.
From Olle :- In this workshop we will focus on some of the most common rythmic patterns of the most Swedish of all Swedish dance forms - the polska (which, as the name suggests, actually has Polish roots). Here are four tune examples, transposed to fit bagpipes in G/C, to illustrate four of these patterns: A slängpolska, an uneven polska, a polska with "kort etta" (short first beat), and a Finnskogspols (short third beat).
However, we will not have time to learn four new tunes on the workshop. Instead we will use the first one, Polska efter Petter Dufva, to illustrate all four rythmic patterns. It is usually played as a slängpolska, as written down here, and this is how it will be taught on the workshop, at first. Then we will make it more complicated, by playing it as if Petter Dufva and the tune were from elsewhere in Sweden.
I hope you will enjoy this, and I'm looking forward to seeing you all in Polesworth!
David Faulkner (Sat, Sun)
David be running a general workshop plus one for advanced players (limited numbers).
Massif Village Orchestra (Sat)
The Massif Village Orchestra will be playing for the start of the Bal at this year's Blowout and will run five workshops to prepare. The first four workshops are instrument/section specific:
Bagpipes (both D & G) – Terry Mann
Hurdy Gurdy (D) – Frank Vickers
Melodeon – Nick Carpenter
Other/Concert Instruments – Terry Mann
Each of these workshops will cover the repertoire and arrangements for the performance at the Bal on Saturday. Instrument specific issues will be covered at each workshop. The final workshop will bring all the sections together for a run through ready for the Bal. Music and arrangements will be available before the event. Please play through the tunes before coming to the workshops.
Porembela (Sun)
A musical trip with Polish, Galician & Welsh tunes - for G pipes
Quentin Budworth (Sat)
Playford tunes for Hurdy-Gurdy
Dave Rowlands (Sat)
Collecting from other traditions, with a focus on the French harpsichord tradition at the court of Louis XIV.
"During this workshop we will look briefly at why this can be fun, and important, then focus on two pieces by François Couperin, to be played as duets. This is a workshop for confident players (on "D" pipes) and music (sight) readers, playing and working from music in "D" (re). Players with a good ear are equally welcomed, as are those wishing just to watch and see the work evolve. We will study "Les Vergers Fleuris" (part two), and "La Pastorelle". The focus of these studies are concerned with the translation from their native instrument to the Bagpipe, and the reduction to two parts, from a complex score for harpsichord. It will not cover the gracings proscribed by the composer which, unless completely accurate, would spoil the overall sound we hope to achieve.
Terry Mann: Pipers' Surgery (Sat)
Now a regular feature of the festival, the 'pipers' surgery' is principally for players of Southern English Border Pipes, but open to all, especially beginners and those at an intermediate level. Come with questions about technique, posture, repertoire, or practice and he will do his best to help!
Aisling Holmes (Sat, Sun)
"In this workshop we will talk about approaches to writing and arranging tunes for the pipes, and play some of the arrangements from this project. Suitable for pipes in G and D."
Makers' Stalls
A number of leading pipe makers will be exhibiting their wares and will be glad to help you draw up your wish list.
Jon Swayne - border pipes & whistles https://www.jonswayne.com/
Julian Goodacre - Leicester smallpipes, books & CDs https://www.goodbagpipes.com/
Terry Mann - recorders and taborpipes https://www.terrymann.net/
Nicholas Konradsen - Säckpipa & falster-pipes (medieval reed pipes)
Jim Parr - student pipes in G and low D, medieval pipes in high D and C, smallpipes in D and 7 finger C (for recorder players) as well as shawms. There may be a zampogna as well!
Robert Hickman - ocarinas
The Bagpipe Society's Secondhand Pipes, Books & CD Stall.
Buy, sell, swap, donate - it's up to you! There will also be the opportunity to acquire some of the last remaining paper copies of Chanter from the days of yore.
Blowout Menu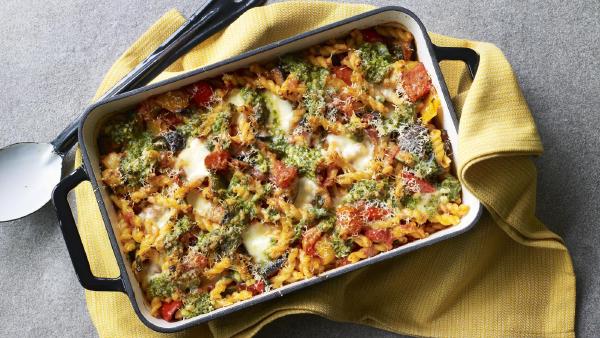 The cut-off date for advance meal bookings has now been reached - sorry.
The Bar
Bar arrangements have changed: it is now licensed and supervised by the Hall committee and will no longer be run by us. There will continue to be a range of real ales available. Please bring your recyclable Bagpipe Society beer glasses, if you have them, but they will also be on sale.
THE PRACTICALITIES
LOCAL ACCOMMODATION
Polesworth is not well provided with short stay accommodation and you are advised to look in Tamworth, which is no more than a 15 minute drive away. Contact info@bagpipesociety.org.uk for further advice.
INFORMATION FOR CAMPER VANS
We have negotiated the use of two alternative sites for camper vans and caravans, both within a very short distance of the Memorial Hall. Spaces are limited, so it is important that you contact info@bagpipesociety.org.uk for pitch reservation and practical information. Please check this page for updates before setting out or contact us if you have any questions.
GENERAL PARKING
The Church driveway is strictly no parking. There are only a few spaces available for cars, next to the Church, but they are solely for disabled visitors to the site. Please park behind the Memorial Hall. IMPORTANT: these spaces are for cars only and camper vans are not permitted to park there overnight.
CAMPING INFORMATION
Both camping areas are accessible via the church annex. There is no problem with drop off and unload, either by the Refectory door or by the garage, which offers an alternative access to the garden. After drop off, re-park behind the Memorial Hall. The first area is within the old cloisters and fills up quickly. The second area is reached though a gate diagonally across the lawn and consists of rough pasture leading down to the river. There is always plenty of space available. There is 24-hour access to toilets in the Church annex, which contain small wash basins. There is no additional charge for camping, beyond the purchase of a weekend ticket.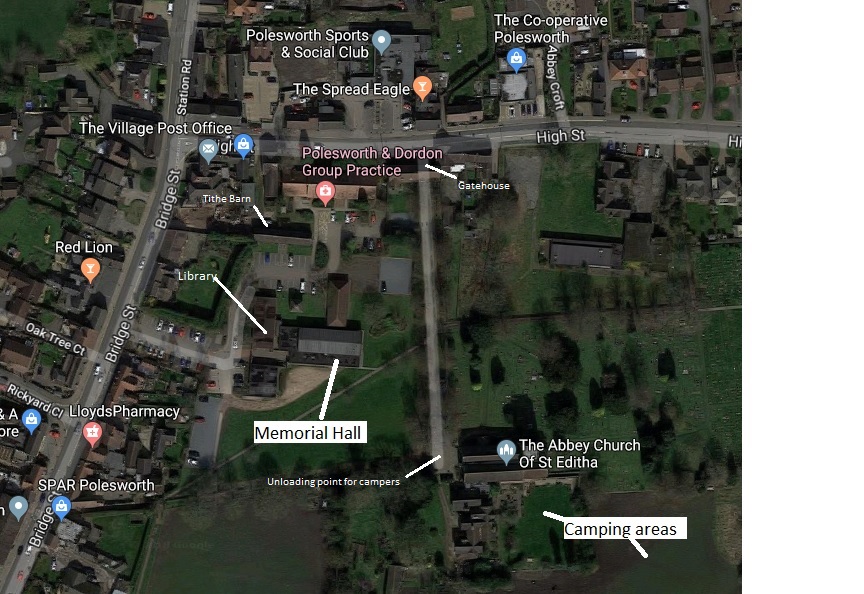 DIRECTIONS
Postal address: Polesworth Priory, High Street, Polesworth B78 1DU
On arrival, please make yourself known at the reception area in the Memorial Hall. Ask for Kirsten or Ruth.
PAYING
You can pay by card online or, if you prefer, on arrival.
We do not issue paper tickets. With online booking, you will receive an e-confirmation plus an electronic ticket
Ticket enquiries, Ruth Bramley: bpsblowout@gmail.com
General enquiries, Ian: info@bagpipesociety.org.uk
Any updates or changes will be announced by email to all members and on our Facebook page.