Blowout 2015
Who performed in 2015:
Trio Matta Rouch
Balázs Istvánfi and András Németh
Jon Swayne and Becky Price (Bal)
Rohan Kriwaczek
Paul Martin
Chris Allen
Dave Rowlands
Andy Letcher
John Tose
Trio Matta Rouch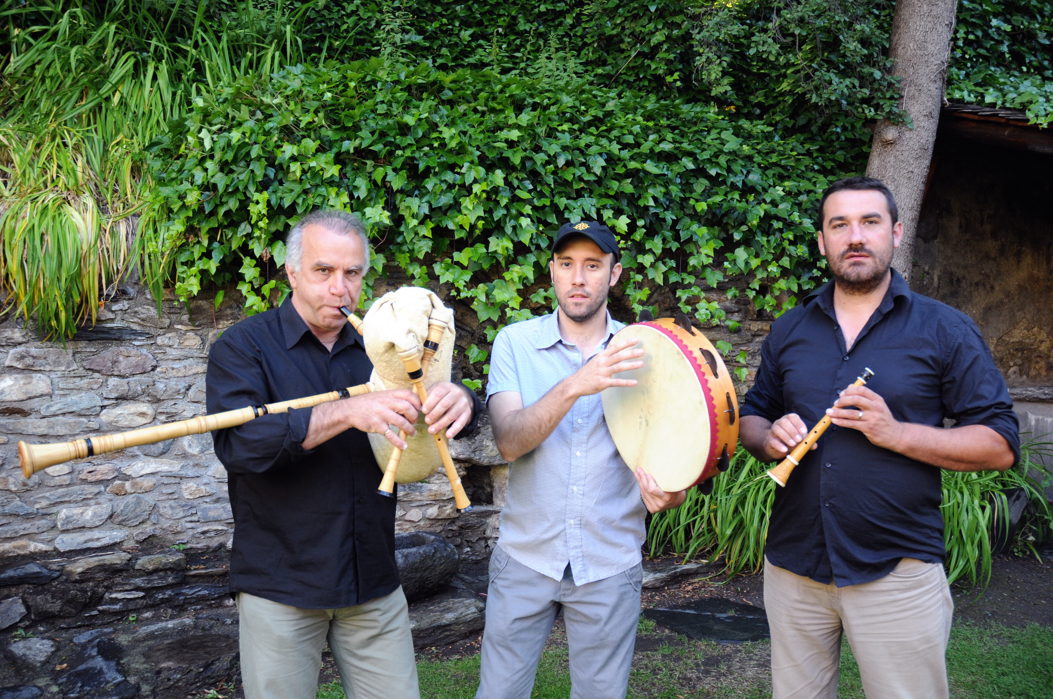 Welcome to this talented trio of musicians and instrument makers, who have done so much to revive and sustain the music, traditions and instruments of the Occitan region of southern France. Especially attracted by the cultures and traditions of the Pyrenees, these musicians will lead you to discover the particular sonorities of the clari, the samponha, the oboe from Couserans, the bodega and the boha from Landes of Gascony. Pierre Rouch is a maker of bagpipes, such as the bodega and oboes from the Pyrenees. Additionally, he is an "ambulant distiller of the fruits which my clients collect." Nice job! Enthused by traditional music, he has been playing with duo Matta/Rouch for ten years. http://www.bouilleurdesons.fr/
Robert Matta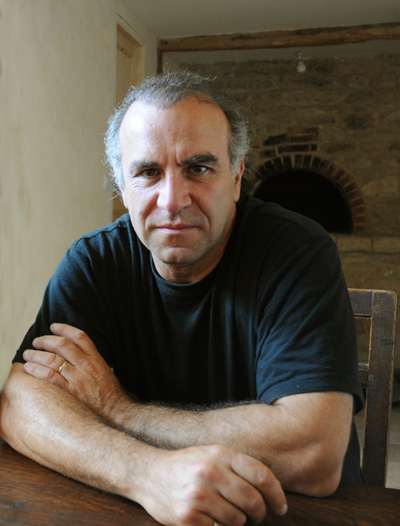 A professional musician and maker of occitan bagpipes, Robert has been a leader in the revival and development of the southern French pipes, notably the samponha, the boha and the bohassa, his own development. Robert says "For forty years I have criss-crossed the roads of Occitany to play and show the bagpipes that originate in our regions. I was a member of the groups Freta Monilh and Trencavel from the 70's until 2010. http://www.cornemusesoccitanes.com/Jonas Gimeno, is an Aragonese musician living in Saragossa who plays percussion of the region in various groups, both French and Spanish. http://www.panderetas.org/index.htm
Balázs Istvánfi and András Németh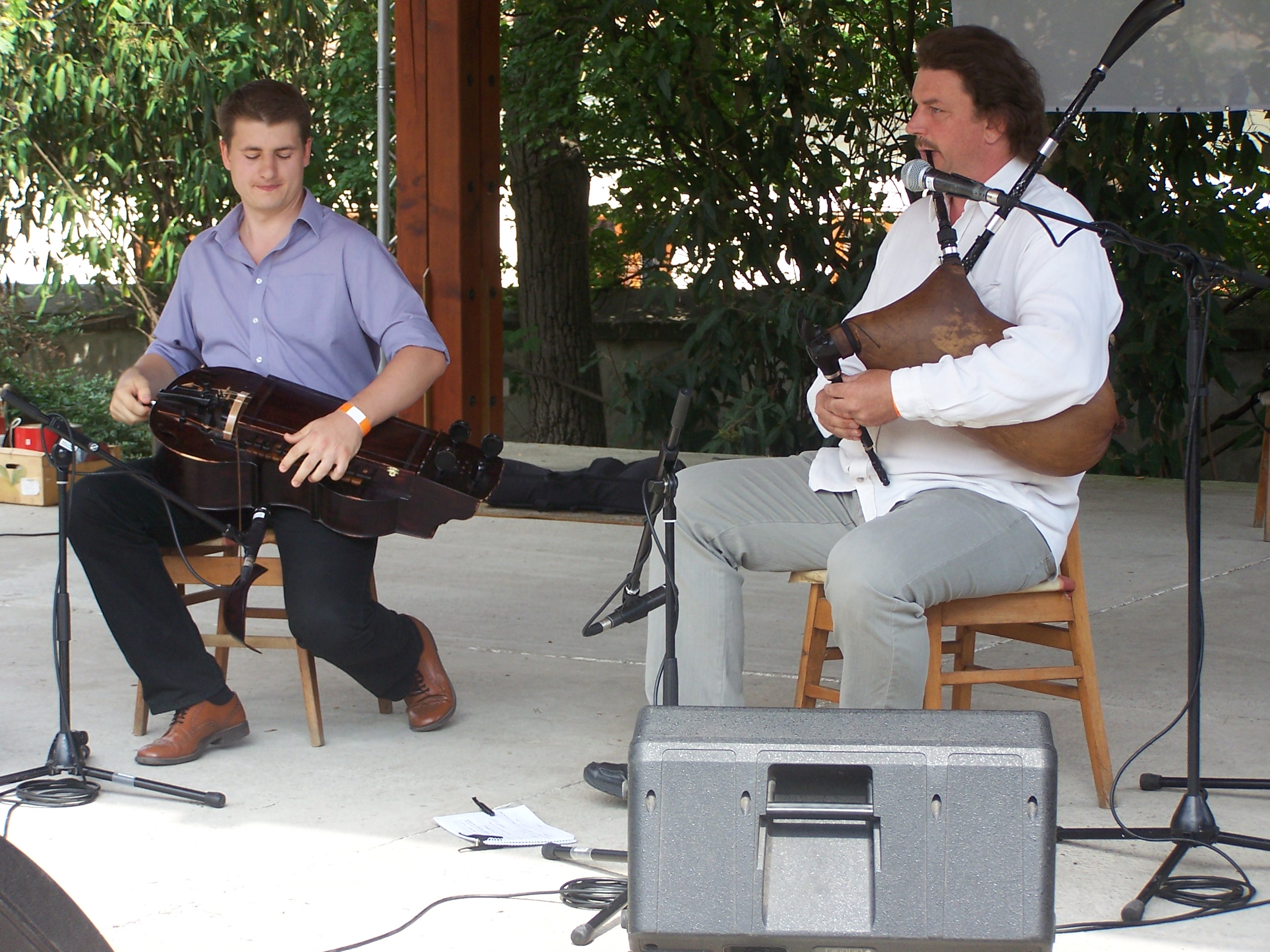 Balázs Istvánfi and András Németh formed their bagpipe and hurdy-gurdy duo in 2010, at the Liszt Ferenc Academy of Music Hungary, where they were both studying folk music. Balázshas been playing folk music since he was a child, and bagpipe-music for 20 years. He has also recorded three solo albums and contributed to others. He does not only play traditional bagpipe music, but also composes. He is also a bagpipe maker, for which he has won several awards.
András was introduced to the hurdy-hurdy as a child,and studied at the Hungarian Liszt Ferenc Academy of Music, where he gained the first masters degree of music as a hurdy-gurdy player in the world. In 2007 he was given the state honour: Young Master of Folk Arts.
Their repertoire is a balance of folk music, adaptations, historical and contemporary music, and their own compositions. Aerochord is their first studio album. See them on Youtube
Jon Swayne and Becky Price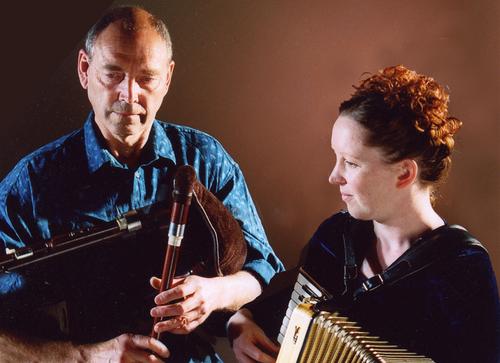 Consumate musicians both, Jon (Blowzabella) and Becky (Boldwood) will be playing for the bal on the Saturday night. Both have recorded extensively, both individually and together, for their superb CD Love and a Bottle. This is a rare treat!
See their review on http://www.livingtradition.co.uk/webrevs/roccd2.htm
Rohan Kriwaczek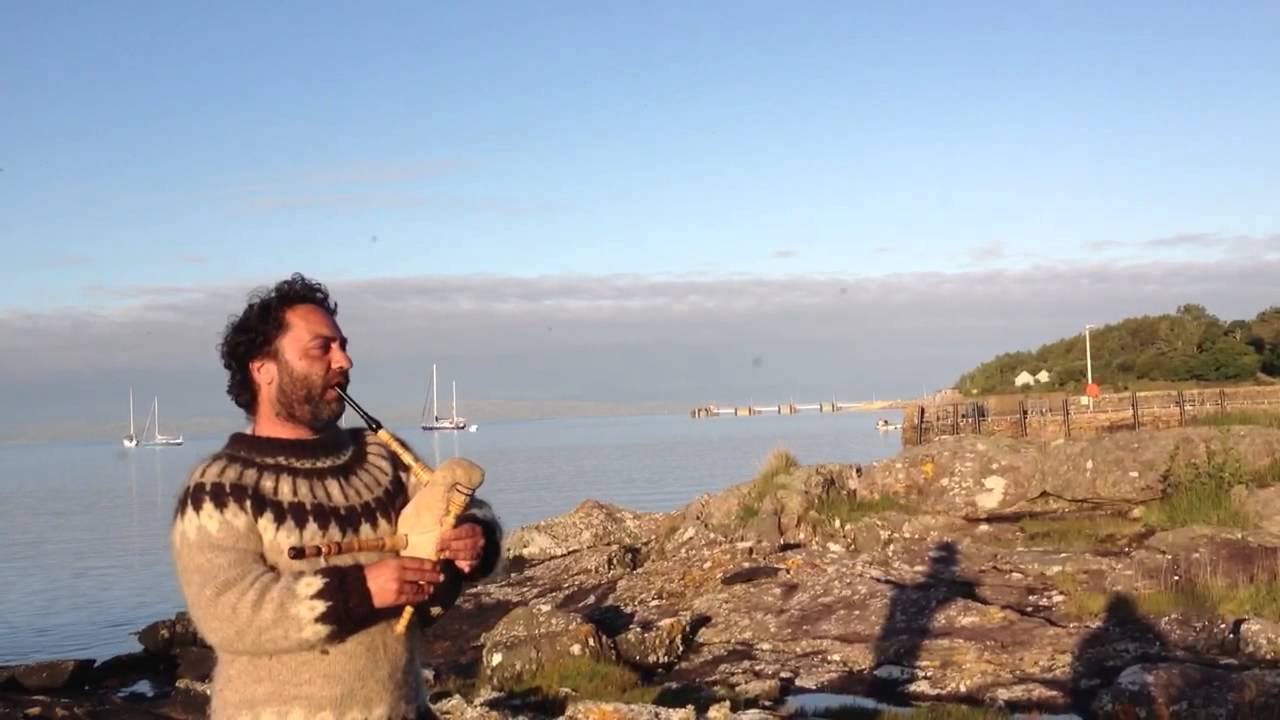 "The bagpipe as a musical instrument stripped of cultural baggage – a composer's perspective. "
Rohan gave an impressive and thought-provoking talk at the second International Bagpipe Conference. He was immediately invited to speak at the Blowout Author, composer, musician and sound artist, he studied at the University of Sussex, the Royal Academy and Goldsmiths College. As a composer he has written numerous scores for TV, Radio and film, recorded over 50 albums and performed on three continents. His 2006 multi-media project An Incomplete History of the Art of Funerary Violin made headlines in the New York Times. His current project, The Saddest Bagpipes in the World has so far produced four albums and two pamphlets, with more planned for 2015. http://www.rohan-k.co.uk/
Workshops
Chris Allen – Hurdy-gurdy
Chris will be leading the extended hurdy-gurdy workshop in the refectory* The tunes will be the Rond de St Vincent set, as on the Chiens Jaunes album, a three tune medley. Intermediate standard. Download the music D/G gurdies: Part 1 Part 2 Part 3 G/C gurdies: Part 1 Part 2 Part 3 robert mattaRobert Matta Robert will be introducing some dance tunes from his home region of South West France. Audio files are available, so you can familiarise yourself with the tune structures beforehand. Listen to the audio here
John Tose – Big Band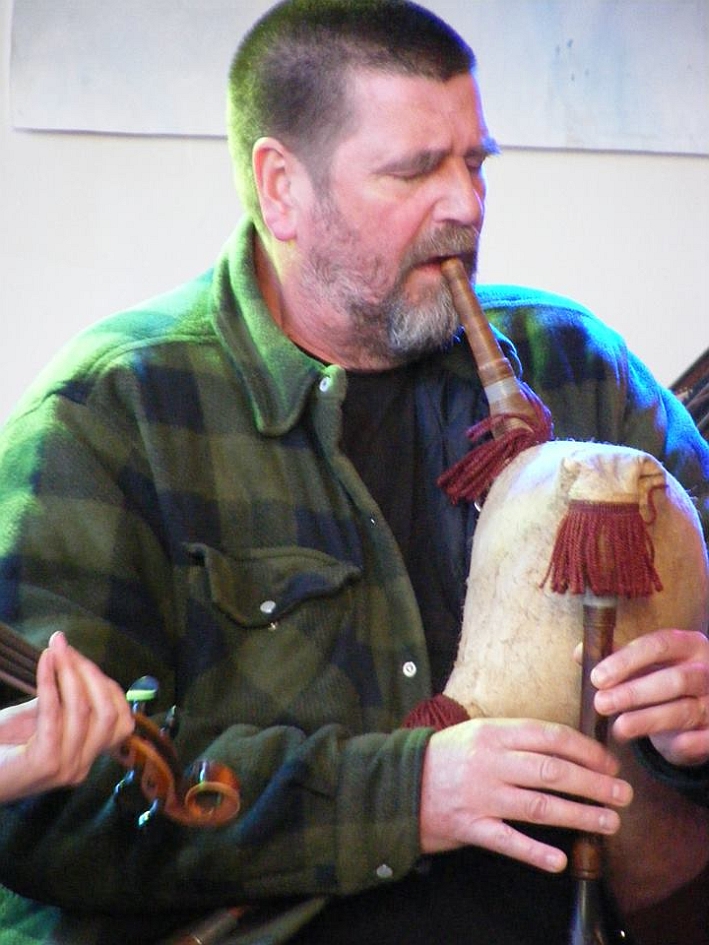 John will be presenting a joint D & G pipes harmony workshop, with the aim of a performance in the Saturday concert. Sight reading will be necesary and remember to bring a music stand, especially if you want to take part in the concert. Music available here Listen to the arrangement here
Andy Letcher – Pipers' Surgery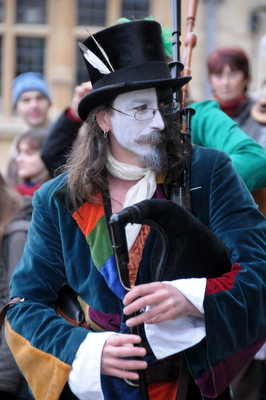 There will be a "drop in" session for any beginner pipers who would like some assistance with any aspect of their piping – you only have to ask…facepaint optional
Paul Martin – tunes from the Borders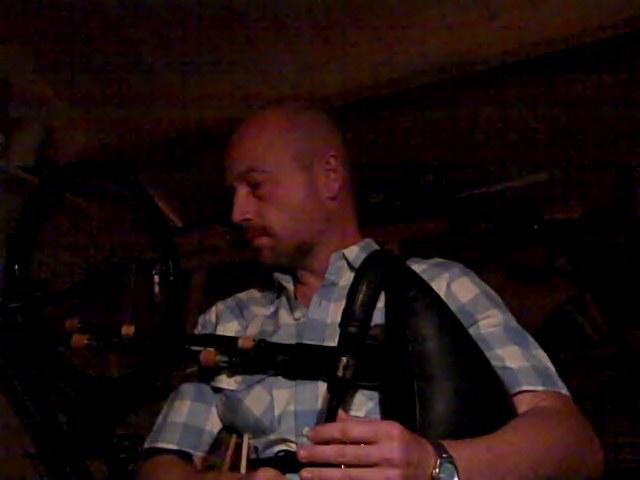 A welcome return to leading border piper Paul, who will be introducing some tunes from North East England and their variations (G pipes) – Lads of Alnwick and Meggy's Foot
Listen to Paul on his YouTube Channel Video : Lads of Alwick Meggy's Foot Notation: Lads of Alnwick Meggy's Foot
Dave Rowlands – Irish tunes on the D pipes
Dave says, "This will be a workshop in the full sense of the word. We will explore a tune together, looking at gracing and variation" All playing levels, readers preferred. Download the music here Listen to the audio here
The Venue
Polesworth Abbey has a beautiful setting among mature trees and the remains of a monastery by the river. We have unlimited access to the mediaeval church and vestry (services permitting) and we have hired the adjacent community centre from Friday pm to Sunday 6.00pm. This gives us plenty of space and facilities, which include a good number of toilets, warm dry rooms, a dance-sized hall with stage, kitchen and a bar with real ales ordered.