Review: Some Of Me Tunes, And some of me friend's tunes by Julian Goodacre
By: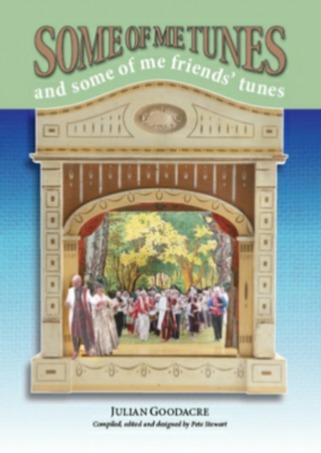 Complied, edited and designed by Pete Stewart
It is always exciting to get a book through the post. I wasn't disappointed. My first impression is that it is beautifully produced, feels good and opens easily for me to enjoy. Right away I know it would be easy for me to underestimate the amount of work that has gone into producing Some Of Me Tunes.
Having this book is like welcoming Julian into your home. Some Of Me Tunes is a personal story, a social occasion, it is a journey through life: meeting people, memories and the music that is created along the way. And like life, it is probably best to be taken slowly and relished. This is so much more than just a tune book. Life's journey, however, is not over yet and this is what has been captured so far.
Some Of Me Tunes is full of anecdotes, stories, poems, photographs and tunes. Reading the text you can clearly hear Julian's voice and if you read the tunes you can hear the sounds of his pipes along with the accompaniment of his friends on euphonium, fiddle and guitar.
If you are looking for jigs, polkas, hornpipes, processional, airs or morris tunes, they are all there. There are 236 original tunes composed by Julian, plus 56 tunes composed by his friends.
Many tunes are simply constructed and you are invited to play them in your own way. The tunes are clearly laid out making them easy to read, and most are in the key of D or G or relative modes. The majority of tunes are, not surprisingly, very pipeable, falling within the reach of one octave; a few are in D minor and one in A major. Some have leading sharpened notes below the octave.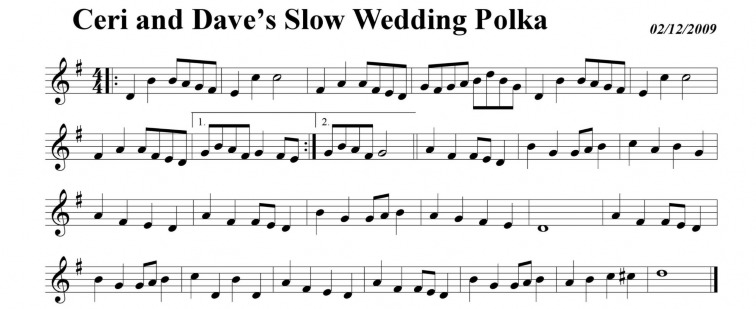 Some books are great for starting at the beginning and making your way through to the end. I think this is a good book to dip in and out of, to open it up and chance what you find. It is a book of many corners, lots of things tucked away to be discovered. Turn a page by chance, by accident, find another tune, another story or insight.
Much care and thought has gone into how this Some Of Me Tunes should be presented to the world and how the world should see it. Julian has made a wonderful video (http://bit.ly/Chanter64) which introduces the book, talks about the content, lets us see some of the music layout and pictures, and hear some of the music too. This all helps to demonstrate the high quality and attention to detail that has been given to this project. There are two versions of Some Of Me Tunes, the second is a limited full colour edition, numbered and signed by Julian.
Whichever version of the book you get for yourself, or as a gift for a friend, it will be something to keep for life and treasure, just like Julian.
If you want to know more about Julian Goodacre, his other publications, recordings and his pipe making then visit his website. It is comprehensive, easy to navigate and full of interest.