CD Reviews - Piva and WÖR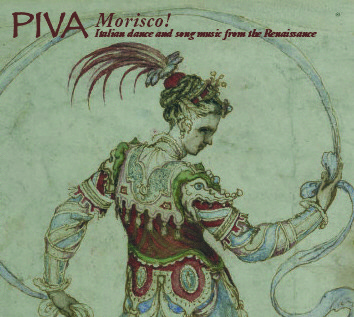 Piva - Morisco! Italian dance and song music from the Renaissance
La Roque Recordings www.piva.org.uk
When I was an impressionable teenager I heard David Munrow and the Early Music Consort of London and from that moment I was hooked on the earthy, woody sounds of early instruments playing in harmony – both an evocation of popular music of the period and a precursor of the larger musical forces of later centuries playing compositions that were more than the sum of their parts.
So, it was a great pleasure to hear this album, which reminded me what an interesting sound world this period is, and how it is still ripe for fresh ideas and interpretations. Piva are Eric Moulder, Anne Wride, Jane Moulder, Jude Rees and Tony Millyard who multi-task on bagpipes, curtals, crumhorns, shawms, recorders, viol and percussion. They bring in larger forces too - a further 6 musicians for some very assured and well melded recorder consort playing, as well as sackbut, lute and renaissance guitar. It would be quicker to list what instruments of the period aren't represented here.
The 20 tracks are very well thought through in terms of representing some of the popular European forms of the day – the many delightful pivas, galliards, pavans,  morescas, furiosos et al - and importantly, the album has been put together with great care so that it flows, like a good concert, through a variety of moods and styles.
Much of the music is, like traditional folk dance music, essentially a set number of bars to be repeated for the needs of the song or the dancers, and that throws up a challenge that many bands struggle with – at a fundamental level how do you keep that sounding interesting through the piece? Piva pass that test with flying colours, through their musicianship and tight, rhythmic consort playing, and extemporisation mixed with the ability to push and pull the rhythmic emphasis around to add colour and a jauntiness to keep things fresh.
We don't know how this music sounded at the time . If I had to guess I'd say that human beings haven't changed, so it's likely that within whatever cultural norms and constraints they had to abide by to survive and prosper– and what the technology of the time could produce for them to express themselves with -  the best musicians imbued the material with their humanity – seriousness/humour, reverence/irreverence, supreme control/utter madness. So it is really is pointless marking a recording of early music for "authenticity". However, at its best, a recording like this acts like a worm hole back into the past in that you are listening to the tunes and the instruments of the time played by people who love the music. 
Like all good bands Piva need to be experienced live. There is nothing like the air humming with the sound of bagpipes, shawms and curtals or the mellifluous sound of wide bore recorders playing beautifully in harmony. It's most affecting.
WÖR - Back to the 1780s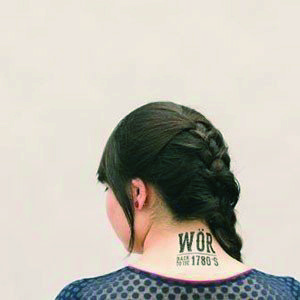 Appel records http://www.WeAreWor.com   WÖR is a young band who decided to take a close look at dance tunes that were written down in Antwerp, Brussels, Diest, Ghent, Leuven and Viane in the 18th century and see how that might translate for audiences now.  What they found was a lot of wonderful music that they clearly enjoy playing with gusto. I love this record for a number of reasons - they know how to choose the best tunes; they are really good at arranging them so they are great to dance and listen to (that is harder than it sounds); they are really good musicians; and most of all they make a very cohesive sound together that sets them apart as more than a bit special.  It's also very well recorded – really warm and fat sounding.
Pieterjan Van Kerckhoven delivers a master class of beautifully played, unflashy bagpipe playing that is spot-on rhythmically and always makes the tune sound better than the dots on the page might suggest. If I could play half as well as that on the next Blowzabella album I'd be very pleased. Pieterjan along with Naomi Vercauteren – violin, Fabio Di Mea – baritone and soprano saxophones, Bert Ruymbeek – accordion and Jarpen Knapen – guitar – are all very well matched. They get their heads down and make a supremely cohesive sound to the point that often it's the sound overall that you listen to, rather than any one musician.  
We all have our prejudices about music. One of mine is that if you listen to dance music and songs of this period from northern Europe, there is very little difference between what was happening in, for example, England, France or Flanders; the tunes were moving around between musicians because they are good tunes not because they are "Flemish", "French", "English". This is one of the many reasons why Brexit, with its attendant negativity and xenophobia, has broken my heart.  
I could write more but instead I think you should give this a listen very soon. And we should all get together and organize a gig with WÖR and Boldwood so we can all enjoy their different and fresh approaches to this musically and culturally rich mine of beautiful music.