Grace Notes
By: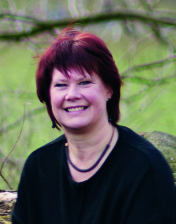 Any comments from me will be short and sweet this quarter as this is another packed edition of Chanter with little room for superfluous words. An excellent state of affairs! I'm particularly pleased that, after a long absence, this edition contains a number of tunes, both old and new. The 30th Anniversary of The Bagpipe Society was celebrated at the Blowout with a tune competition and there was a plethora of excellent entries from Society members, a couple of which are reproduced here. (I hope to include others in the future.) Older tunes are explored by Pete Stewart who has delved back into the 17th century giving us a fascinating overview of English bagpipe music of the period.
Continuing with the theme of the 30th Anniversary, this edition of Chanter announces some very exciting news about a new look and re-vamped website and the long awaited Members' Directory. Huge thanks go to Joe Wass for all his work in carrying out this mammoth task, all done with, from my perspective at least, calm efficiency! Congratulations to Joe and Hinny on their recent wedding and it shows Joe's sheer dedication to duty that this was the first task he took on having returned from his honeymoon.
A big thank you also to all the contributors, past and present (and those yet to come!) who have all succumbed to arm twisting, sorry – encouragement, from me and put pen to paper (or finger to keyboard) for this journal. I am especially grateful to those from overseas who have had the extra work of translating their articles into English. I am always on the hunt for new ideas, suggestions or even fully fledged articles as it never ceases to astound me just how much material is required to fill the pages of each edition. So please contact me before I contact you! janethepiper@gmail.com
Dear Bagpipe Society

I would like to bring your attention towards new and short film about the Podhale bagpipe on the Institute of Music and Dance video channel (with English subtitles!): http://bit.ly/chanter1

We did it on 23 April (St. Adalbert Day), the spring redyk**,** or the annual ceremony when the sheep are taken up to the mountain pastures. This custom, originating in Poland in the 15th century, has been preserved, in some form, in Małopolska and Carpathian regions. The shepherd culture used to be strongly linked with the Podhale bagpipe (dudy podhalańskie or koza), an instrument rediscovered by contemporary folk music and performers. The sound of bagpipes used to accompany the spring and autumn redyks, and was a part of the ceremonies. In 2015, the art of producing and playing dudy podhalańskie was entered on Poland's National List of Non-Material Cultural Heritage.

In 2015, the first episode of IMiT's new film series "Instruments With a Soul" was produced. Directed by Maciej Stasiński (WATRA), the film focuses on Podhale bagpipe and features outstanding highlander artist Jan Karpiel-Bułecka as narrator and performer.

"Instruments With a Soul"** **is a series of short educational films on music, presenting Polish folk instruments. The films include information on instrument construction and production, their history and function in culture, and past and present performing practice. They are narrated by well-known musicians who deliver colorful stories and brilliant musical performance.

In 2016, more episodes will be completed, focusing on** **ligawka wooden folk horn (with Stanisław Jałocha), biały kozioł and** **czarny kozioł** **bagpipes (with Jan S. Prządka) and **Beskidy **trombita wooden folk trumpet (with Golec Brothers).

Best wishes,

Andrzej Kosowski,
Director, Instytut Muzyki i Tańca, www.imit.org.pl
Editor's note : Since receiving this e-mail, a further film has just been released focusing on the wedding bagpiping tradition in Poland.* http://bit.ly/Chanter2 *Do take a look at these films, they're beautifully produced and give a fascinating insight into the piping traditions in Poland.