Grace notes
By: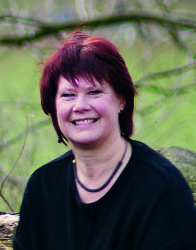 Welcome to the Winter edition of Chanter where you will find articles covering quite a diverse range of bagpipes and subjects. As editor, it's interesting the way it goes – almost like the number 29 bus. You wait for ages for an article on eastern European bagpipes to be submitted, then suddenly two of three come along in quick succession. Both in this edition, and the next Chanter, there are features on the volynka, gaida and pipes that I, for one, am less familiar with. In discussing these and other bagpipes, it's hard to separate them from their environment as they are so much part of the cultural heritage of their region. Through the bagpipe we can discover people, customs as well as the attitudes and outlooks of the people who play them. This, I think, is wonderfully exemplified by Yannis Pantazis and his approach to both playing and making the tsabouna. I cannot think of any other performer who could quote excerpts from Homer as a prelude to his music and yet make it feel so naturally part of the whole performance. So, it is with great pleasure that I am able to feature Yannis in this edition. It is also good to visit another instrument that I first heard at the Blowout – Eth Bot. The volynka, bot and tsabouna have all been part of a lost tradition of playing and making, only kept alive by the reminiscences of the older generation and now being revived and revitalised.
Thank you to all the contributors to Chanter, especially those for whom English is not their first language. I hope I have managed to accurately reflect their intentions!
As editor of Chanter, I am always on the lookout for potential ideas and contributions to the journal. Anyone who knows me is keenly aware that a chance remark on a bagpipe related subject will be quickly followed by "can you write that down for an article"! Chanter's lifeblood is its contributors and its writers – and it always needs more of them. So if you think you have something that would be of interest to other Bagpipe Society members or if there is a piece of research or interesting 'bagpipey' fact that you would like to share with others, please contact me. My e-mail is janethepiper@gmail.com You don't have to write a fully formed article (although they are very welcome) and I am more than happy to help pull it all together.
I have always blamed my playing inadequacies on the fact that I came to music relatively late in life and I am completely self-taught. However, my attitude (and excuses) had to change a number of years ago when, on praising the playing of a full-time musician friend of mine, he responded by saying that he had to work really hard, every day, to do what he did - his seemingly effortless performance was down to hours of hard practice. Now, I do know that even if I put in hours of hard practice every day, my results would not even come close to the standard of my friend's, but systematic, dedicated practice does pay dividends! I sometimes find it annoying that this is the case but it is true! I remember attending some workshops with Andy Letcher titled, if my memory serves me well, "Zen and the Art of Bagpipe Practice". Andy gave out some excellent pointers which I still follow to this day – and they work! Temper the eagerness to play a new tune straight away at full tempo - take it slowly to begin with. Tackle the difficult passages of a tune first, take them as slowly as required to get them right. Don't keep jumping in by starting with the easier sections only to stall on a section you have difficulty with. Use a metronome to practice with - it really does improve timing! Play a piece well, slowly, then leave it alone. Start and end a practice session with a piece you know well - it can give you confidence. So thanks Andy - I hope you're pleased that your words of wisdom found a home and if anyone else has some good practice tips, then please write in and share them.
Finally, there are two important dates in the calendar. Firstly, for many members, 31th December is subs renewal time. It falls at an awkward time of year to be thinking of administrative details such as this, so please don't forget. You will find some information on subs renewal from George, our membership secretary, on page 5 and you should read it if you pay by standing order. Secondly, 10th March is International Bagpipe Day! The next edition of Chanter will probably arrive very close to this date, leaving little time for you to plan your celebrations. So now's the time to start thinking about how you are going to mark the day. Don't forget, this is your opportunity to get out there, play your pipes loud and proud and alert as many people as you can to the wonderful world of bagpipes! Keep an eye out on the Bagpipe Society Facebook page for more details. The International Bagpipe Conference, (details later in this edition) will be held 26‐28th February and it promises to be a great event. This year it will be held in Glasgow and I hope that many members will be able to attend.