Review: Cabit - Unico Filio
By: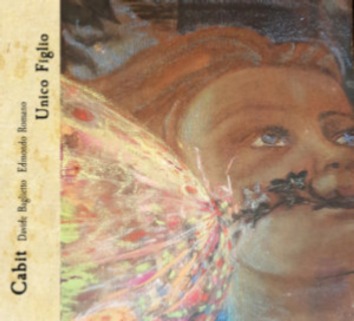 Available from Felmay music http://www.felmay.it/shop/ 13.50€
https://www.facebook.com/cabitcornamuse/
As I mentioned in Grace Notes, I'm a great lover of Italian music and so, when this CD came in for review, instead of approaching other potential reviewers, I asserted editor's privileges and kept it for myself. I'm very pleased I did!
Cabit is based in Genoa in the Ligurian area of Italy and comprises of the duo of Davide Baglietto on bagpipes and Edmondo Romano playing a variety of wind instruments such as whistles, flute, clarinet and saxophone as well as pipes. On the majority of the tracks they are joined by guest musicians and singers, including other pipers. Guitar, organ and hurdy gurdy are just some of the other featured instruments.
The CD, Unico Figlio, which translates as Only Son, is a recording of traditional Christmas music from the group's home region of Liguria. Davide and Edmondo undertook over two years of research to seek out traditional music and seasonal customs from the area. As well as using a conventional recording studio, they also carried out a number of field recordings. One particularly memorable result of this was a recording made in the village of Cegni where the 20 strong local choir, piffero and organist recorded a song, dating back to the 17th century, traditionally performed on Christmas eve. The opening track starts with male voice close harmony singing and the CD ends with a piece for solo organ. Another memorable moment is a tune, traditionally performed just before midnight on Christmas eve, which was recorded on the 14 bells of the Sanctuary of Madonna della Guardia. But despite my picking out these non-piping, examples, there is plenty to keep any fan of Italian bagpipe music happy with eight of the 13 tracks featuring pipes. One of the tracks, Venite a Betlemme, features no less than nine bagpipes and, together with an accompanying organ, the result is some absolutely gorgeous harmonies.
As with other areas in Italy, Christmas music and celebrations in Liguria have a traditional association with bagpiping. Davide is to be congratulated on carrying out considerable research to resurrect some of the old tunes and traditions of the region. The tunes were arranged having consulted with a number of different sources including local traditional musicians, ethnomusicologists as well as tapping into the personal memories of villagers. Surviving manuscript fragments and folklore books were also sought out. One piece, Pastorale Ligure, played on four pipes, was located in a manuscript in the library of the Paganini Conservatoire in Genoa. Other songs have been preserved, up until now, only in oral traditions. However, despite his best efforts, sometimes the whole song or the complete melody proved elusive and Davide has used his extensive knowledge of the local musical style to reconstruct the lost parts or complete the tune. On these occasions, it is impossible to detect the newly composed from the traditional.
The bagpipes featured on the CD and played by Cabit, however, are not traditional Ligurian but French - but plans are underway to change this in the future. Davide is working with bagpipe makers, Walter Rizzo and Peter Rabanser, to reconstruct the bagpipe depicted in paintings by the well-known early 17th century Genoese artist, Bernardo Strozzi. (I plan to feature this in Chanter when their work is completed, hopefully in 2019).
The overall result is a very pleasing recording of traditional Italian music and song and despite its seasonal theme, would be a welcome listen at any time of the year.