In the Bag
By: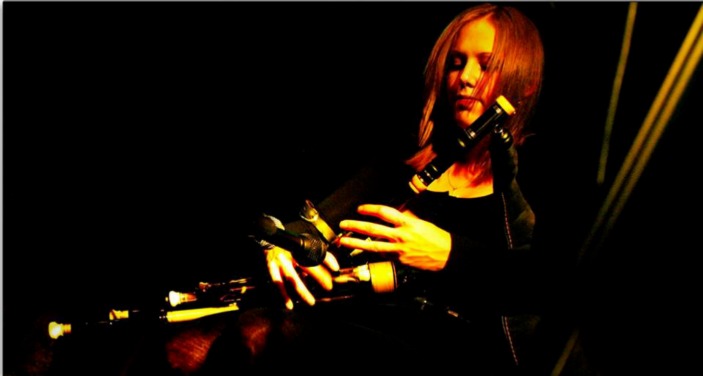 Although born in the North West of England, Catherine has had a passion for Irish music since childhood and growing up in a musical home she started playing the whistle at an early age before getting her first set of Uilleann pipes in her mid teens. Self taught, Catherine pursued both instruments avidly and in 2007 won All Britain titles on both whistle and pipes. In 2008 Catherine recorded her first CD "Take Flight and Follow" at Stenkrith studio's in Cumbria. Here she met Belfast singer songwriter and multi-instrumentalist Maurice Dickson. This led to Catherine and Maurice collaborating and under the name "Mochara", they have performed across the UK and Europe and released three albums; "In Your Blood" in 2010, "Spirits and Dreamers" in 2013 and more recently the fabulous "Live at the Island" in 2015.
Catherine is continuing to wow audiences both locally and internationally and has just toured with Riverdance on their 2017 / 2018 tour of China.
What bagpipes do you play?
I play the Uilleann Pipes.
What led you to take up piping?
My parents played Irish music in the house when I was a child and I heard the the Uilleann pipes on various albums such as Planxty and the Bothy Band. I remember saying to a primary school teacher "I'm going to play the Irish Pipes" before I even knew what they looked like!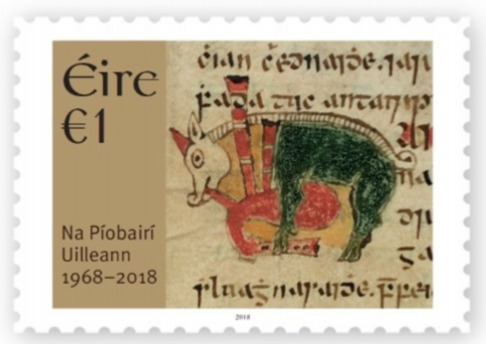 Which pipers do you most admire?
I admire a lot of pipers but I think Paddy Keenan and Liam O Flynn have had the greatest influence on me.
Name three, non-piping-related musical influences:
Having performed so avidly with Maurice Dickson over the last ten years I have to say he has been a big influence on my music. I love the flute playing of Matt Molloy. His album Stoney Steps is just stunning and certainly attracted me to want to play Irish music. I love to listen to Irish musician Andy Irvine. I admire how he has taken influences from different country's that he has travelled to and uses them in his own music.
What three albums are top of your playlist right now?
Our lady of the Talk Trees (Cahalen Morrison & Eli West)
Fooling in Doolin (Blackie O Connell & Cyril Smith)
The long grazing Acre (Paddy Keenan & Tommy O Sullivan) Always one I keep going back too!
If you had your life again, what instrument would you play?
Uilleann Pipes!
Name your favourite music festival.
The Square and Compass Music festival in Worth Matravers, Dorset. A very special place indeed!
What three words describe your piping style?
I've heard it described as fast, energetic and flamboyant.
Bellows or mouth-blown?
Bellows!
Cats or dogs?
Definitely Dogs!
Do you prefer playing, dancing or both?
With my dancing ability it's a good job I prefer playing!
Cane or plastic reeds?
7 Cane reeds!
What's your greatest musical achievement?
Making people happy with my music.
What's your most embarrassing bagpiping moment?
That moment the drones fly out of the bag mid tune.
What's the most annoying question you get asked about the bagpipes?
What's the difference between Irish Pipes and Northumbrian Pipes?
What advice would you give a novice?
Persist through the squeaks and squawks and before you know you will be making nice sounds. Also do your research on pipe makers and make sure you get a good set at the beginning!
I love bagpipes because…
They have the ability to evoke so many different emotions with their uniquely beautiful yet powerful sound.
As told to Andy Letcher
Following this edition of In the Bag, I thought it would be appropriate to print here a letter that the Bagpipe Society recently received. Chanter does not often feature Uilleann pipes, and so, like the 69 bus – having waited for ages, two come along at the same time! Editor.
Dear Sir/Madam
In case you were not aware, there is a new Irish stamp that has just been issued with an image of a 16th C bagpiping boar! I attach this infomation I copied from an online site for your perusal on the matter.
*On May 24, 2018, the Ireland Postal service, An Post, issued a new stamp. The new stamp celebrates the 50th anniversary of the Uilleann Pipers. An Post unveiled the stamp to celebrating that historic moment 50 years ago. When Na Píobairí Uilleann was founded there were less than 100 pipers remaining in the world. Today, operating from Dublin's Henrietta Street, they are one of Ireland's leading cultural organisations and maintain contact with thousands of pipers from around the world. In 2017 the uilleann pipes were recognised by UNESCO as an 'Intangible Cultural Heritage of Humanity'. This important global accolade reflects heritage and cultural practices that are considered to enrich all of humanity. Stamp designed by Vermillion Design. The stamp features the earliest known image of uillean pipes, 'a piping pig' as the capital letter 'M' from a 16th century Irish manuscript featured in Edward Bunting's 1840 collection 'The Ancient Music of Ireland. *
I wondered if you would be interested to do an article in your magazine about it and or the Irish piping scene in question.  It is of course very similar to the carving on Melrose Abbey!
I have just ordered the stamp myself, but do not yet have one in my possession, to go with what is the world's largest collection of bagpiping stamps in the world.  I've been waiting about 14 years since I first came across this image, for it to be reproduced as a stamp and out of the blue, here it is.
Hope it makes the press one way or another though!
Kind regards
$ean $tewart Highland Piper, Bagpipe Philatelist, Photojournalist