Forthcoming Event - Medieval Music in the Dales 2017 – Bolton Castle, Wensleydale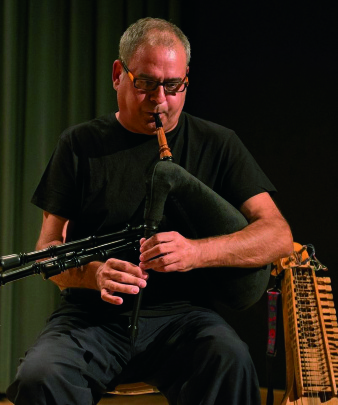 Medieval Music in the Dales 2017 – Bolton Castle, Wensleydale
7-10 September 2017
Medieval Music in the Dales is England's festival of medieval music and now in its second year. Once again, the Bagpipe Society is our generous sponsor, and I am delighted to say we have a host of bagpipe delights in 2017. Our theme this year is 'Spain Comes to Yorkshire' and we are welcoming two wonderful pipers from the Iberian peninsula:
Eduard Navarro will be providing a presentation on the traditional and historical bagpipes and shawms, and will be playing pipes and shawms in concert with percussionist Jaume Pallardó Raúl Lacilla will be providing workshops (a short course of two 90 minute sessions) on the medieval bagpipe, and also playing bagpipe and frestel (medieval panpipe) in concert with organist Cristina Alis Raurich.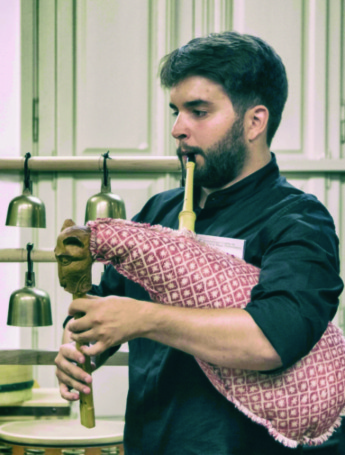 On top of all this, Paul Leigh of Trouvere will be providing a beginner's workshop on bagpipes, and Paul Martin will be part of our Maintenance Morning for guidance on caring for one's pipes. Both Pauls will no doubt be providing plenty of bagpiping on the open stages as well, along with many other performers! There are more details on the website: www.medievalmusicinthedales.co.uk. That's where you can book as well – booking opens on April 1st. Early bird booking for Friends of MMitD opens from March 1st, and it's not too late to sign up as a Friend to take advantage of this benefit.