Remembering Anton Varela
By: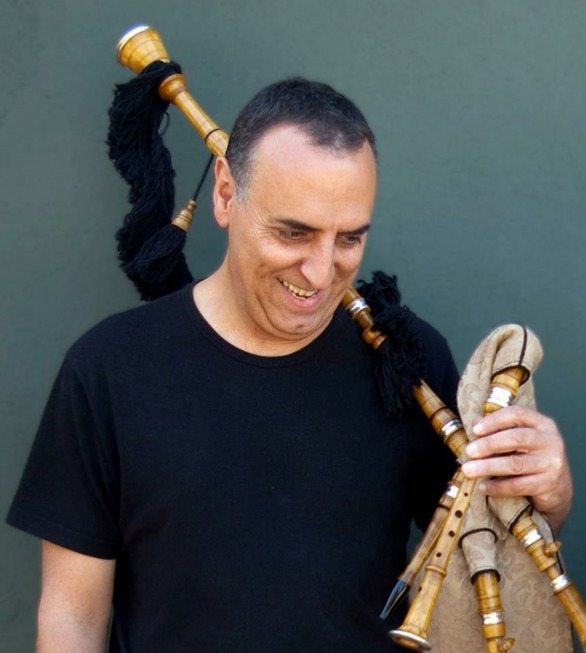 It is with deep regret that we learned on the day of Galicia, 25 July 2017, that our Galician friend Anton Varela passed away at the young age of 61, surrounded by his friends and family in hospital after a long battle with cancer. Anton touched many lives not only in Galicia but also internationally. Many of us remember him from his faithful presence at St Chartier and then Chateau d'Ars every year where instrument makers from all over Europe forge lasting friendships and catch up with the latest news in the Central French summer days.
Anton Varela first entered my world through music in my late teens. I discovered Os Cempés, the pasodoble romantico and the composition he wrote for his daughter, Polca para Erika, that became, over the years, one of my favourite tunes to arrange and play. More recently I arranged it with my international band Världens Band where it instantly became a hit, closing the concerts with a good dose of Galician joy.
His beautifully written testimony in the last Chanter issue, clearly demonstrated that Anton was one of the pioneers of the Galician bagpipe revival, understanding and interpreting the tradition with his musical friends, shaping the aesthetic of Galician music through his music-making until the very last moment. However, he shaped the Galician music environment beyond his music: he also built hundreds of instruments that are now played all over Europe. 
After meeting him several times and sharing strong musical moments at Chateau d'Ars, where he made numerous international friends over the years, I decided to visit his home town in order to talk to him about his role in the Mallorcan bagpipe revival. Beyond the world of Galician bagpipes, Anton was instrumental in the story of Mallorcan bagpipe making, working closely with xeremies revivalists Josep Rotger and Pep Toni Rubio for a few years. Their first external point of contact, Anton brought to the table years of bagpipe-making expertise that allowed him to understand the needs of the musicians and develop with them a model that respected the characteristics of the traditional xeremies whilst catering for the needs of the musicians who develop their music-making. For about 10 years, Anton Varela helped develop a prototype of a modern-day Mallorcan bagpipe, greatly influencing the Mallorcan revival process.
So, with Candid Trujillo, a young Mallorcan bagpiper, we knocked one January morning in 2013 on the small door of his workshop where he welcomed us into his world of bagpipe-making. His kingdom, in the old town of Ferrol, was full instruments and pieces of wood surrounding his lathe. He showed us different bagpipes he was working on as well as old pieces of Mallorcan bagpipes that had been left over from those previous days. He also showed us around town and told us how the people and music had suffered during the long dictatorship, more significantly so than in other places, as Ferrol, his home town, was also Franco's home. He told us of stories of his childhood and how people tried to defy the strong rules, resisting as much as possible the controlled aesthetics imposed on them. 
Anton Varela was a musician, a composer, a teacher, a craftsman and an idealist. Through his music and his skills he contributed to the culture of Galicia, shaping it with his compositions and instruments. He will not only be remembered in Galicia but all over Europe where he made friends and readily shared his knowledge and music. He will be sorely missed by his friends, old and new, who shared with him the worlds of music and instrument making every year at Chateau d'Ars and beyond. Our thoughts go out to his friends and family to whom we express our most sincere condolences.